Posta Gazetesi

Jale Tezer Anatolian and Science High School Students Offer English Lessons

18 December 2017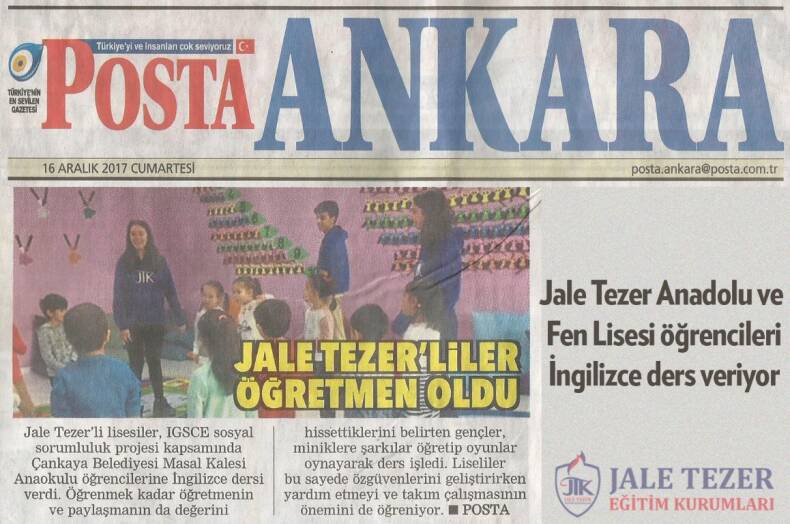 Private Jale Tezer Anatolian High School 10/A class IGCSE students continue to be our pride...
On Friday, December 8th, 2017, Masal Kalesi and our school organized a joint project with the Posta and Star newspapers, which we conducted with kindergarten. Our primary students taught English to the kindergarten students and shared their knowledge. We congratulate the teachers and students.