"You work if you want. When you work, evolve. If you grow up, you will get ambitious. If you get ambitious, you win. If you win, you win."
Kobe Bryant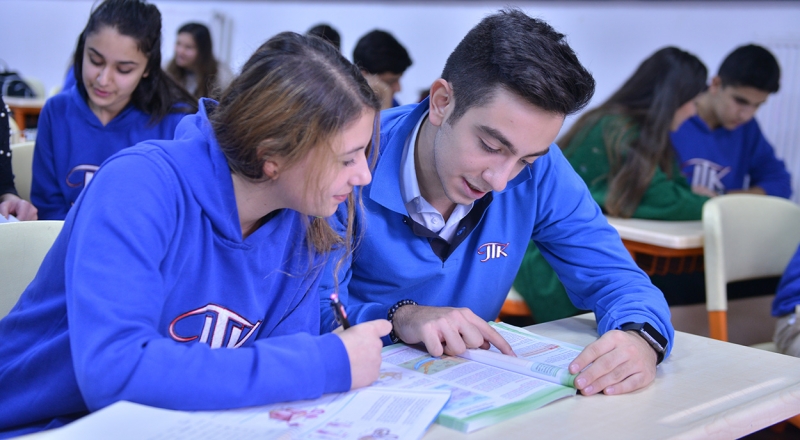 The main goal of our institution in high school education is to direct students successfully and to create a working discipline. We know that it is important to ask first to achieve. For this purpose, we set career targets according to our students' abilities and competencies in the 9th grade. In addition to this, our basic priorities are that every student who graduates from Jale Tezer High School has a good social stance and strong communication management.
In our high school that gives 'Education Without Private Courses';
6,5 days training is given.
The greatest advantage of our school students is that they do not need extra classes and private lessons. They have the opportunity to use additional time to have private lessons or for their personal development.
Our classrooms have an average of 20 people.
In our high school, the preparatory program for the university is applied to the students over the weekly course hours determined by MEB.
Weekday studies; Every day between 16.30 and 18.00 hours. In total, 10 hours a week, our students have the opportunity to solve questions, work on incomplete topics and reinforce what they learn. In this way, our students create their goals and achievements. Learn the topics in the best possible way and reinforce them thoroughly.
Weekly scans and monthly test exams are held regularly to improve our students' test techniques, establish an effective test strategy, and identify their deficiencies through item analysis.
Exam results and study disciplines of the students are followed by the Assessment and Evaluation Unit and psychological counselors.