COMBINATION OF SUCCESS, SCIENCE AND CREATIVITY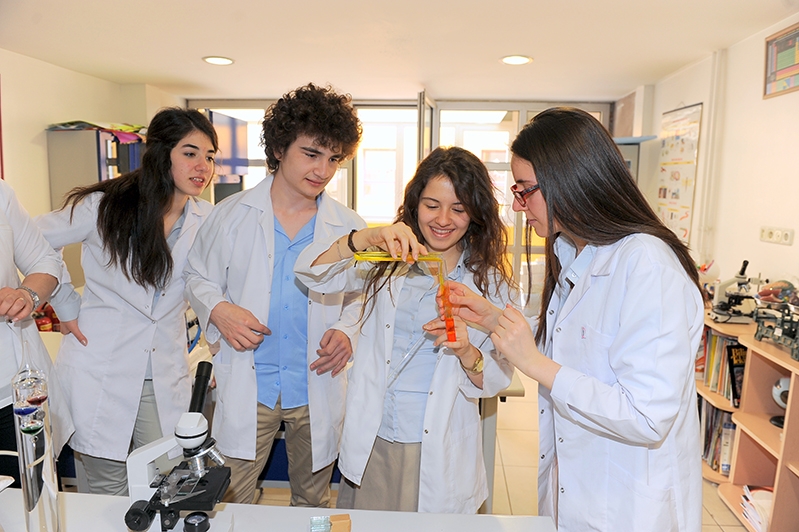 Private Jale Tezer Science High School is one of the most prestigious institutions of higher education in Ankara, receiving the highest exam scores and interviewing students. Jale Tezer Science High School student must have successfully passed interviews in order to obtain the right to register.
Jale Tezer College Scholarship Exam and High School Graduation Exam (LGS) accept students according to their exam results. Systematic and discipline have a large share in students' achievements. The main goal of our high school is to place students in the best parts of the best universities.
Our classes are homogenized for 20-24 students. The groups are put into groups according to the average of the students' test exam results and the performance they have demonstrated. These designated level groups provide a basis for the development of individual interest and encouragement in the direction of the needs of the students.
The aim is to educate entrepreneurial scientists who think faster, knows software and how to use technology. With this awareness, TUBITAK, Mathematics and Science Olympics are given great importance in our school. The Science and Olympic Coordinator conducts regular work to improve the students' project management, research and inquiry skills.
Being aware of the importance of speaking fluent English in science and business life, and our school is teaching English as well as French as a second foreign language. Our international students have the opportunity to easily find the doors of world universities.
Our IB-DP program also offers students the opportunity to graduate with an international diploma. Our school, which accepts discipline and individual follow-up education as the most basic principle of culture, does not include arbitrary absenteeism and rehabilitation education system. Success is significant if you have a solid identity, a healthy mood and happiness. With this awareness we follow the social and emotional development of our students and give them individual support whenever they need them. Our students are guided by their talents and interests. We have the primary purpose of graduating as virtuous individuals who have acquired value from our school.